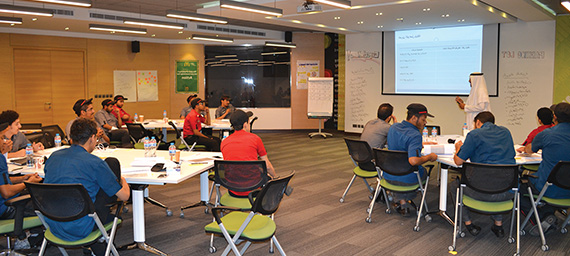 E-learning and training
McDonald's Saudi Arabia concluded a memorandum of understanding with the 'Doroob' program in 2015, a national initiative launched by the Human Resources Development Fund to provide electronic education and training services to employees. This e-learning initiative includes professional electronic training courses delivered in partnership with international universities. Courses include basic job skills such as English, computer and career communications, as well as courses for specific functions such as sales, reception and technical support. The program provides training to apply the skills gained from e-learning through an on-the-job training program with certified trainers, as well as helping employees rise through the ranks.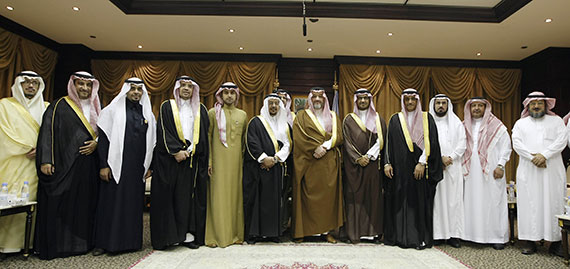 Training of King Saud University students
Over four years, McDonald's has provided training to Community Service students from of King Saud University. This enabled the students to work in any field of their choice, whether in restaurants or management, financial and technical positions. This was in addition to providing training courses in public relations, economics and information technology. The agreement stipulated that the students have priority in employment after the one semester training program.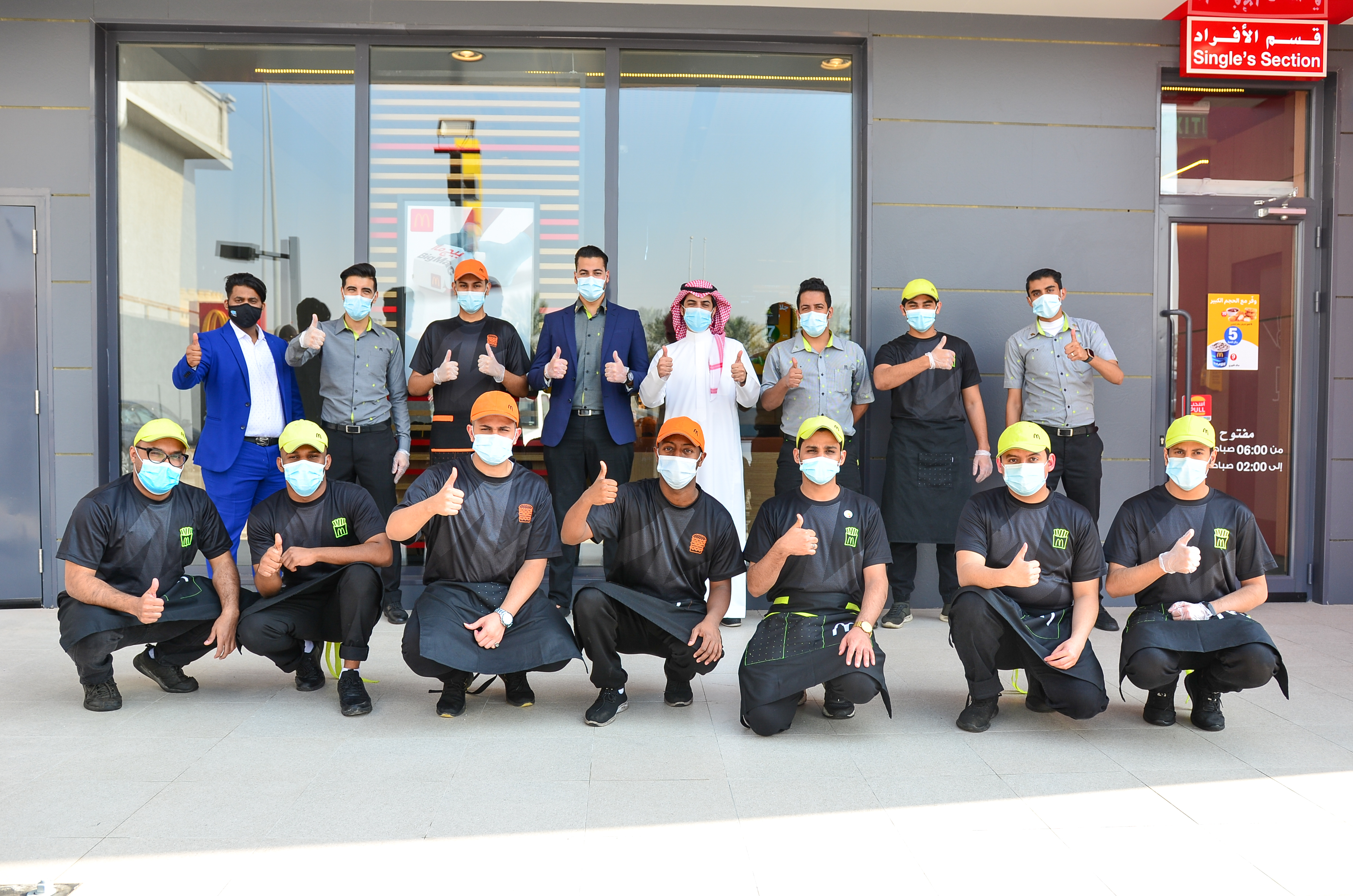 Salaries and incentives for Saudi employees at McDonald's
At McDonald's, the salaries and incentives for our Saudi employees as follows: The salary of the service crew SR 4500, while the salary of the delivery agent 5000 SR and the manager under training 5500 SR. The number of Saudi employees has reached 2450 out of the total number of employees which is 8450 while Saudization percentage reached up to 29.00% of Saudi employees who are working in 269 branches located in more than 50 cities in the Kingdom.
100% Localization of workforce at all McDonald's mall branches in Qassim
In a successful move, we were able to have 100% Saudi employees who are successfully managing all our 5 mall branches in Qassim region and these malls are: Al Nakheel Plaza, Oneeza Mall, Al Rass Mall, Al Othaim Mall in Buraidah and Al Othaim Mall in Onaiza. Where more than 60 saudi employee are operating those restaurants perfectly.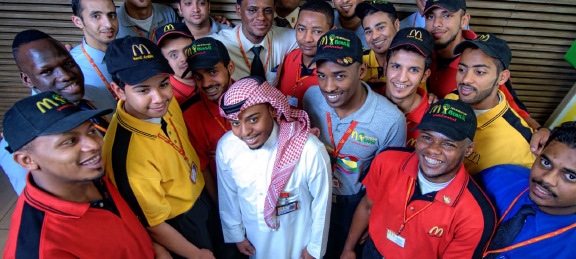 Reports
Since our launch in KSA in 1993 we have overcome many operational challenges, but retaining our young Saudis within the McDonald's family remains a present and future challenge.
In the face of such a daunting task, there have been many obstacles to reduce the rate of attrition and retain Saudi employees. To this end, over the past three years we have published an annual job localization report which has been extremely well-received by both the public and business sector, contributing greatly to McDonald's Saudi Arabia today being acknowledged as a leading example to other Saudi employers, and contributing to a quantum leap in job nationalization in the Saudi fast food industry. We have become the main engine for the growth of the sector and a key player in changing employment policies in the labor market.
These reports do not claim that we achieved all our goals and aspirations in the nationalization of jobs, but they prove that we provided solutions to some of the challenges facing the Saudi labor market and the private sector. To view the reports, click here